Women's Business Network of Frederick
Growth Support Specialist with C3
Cheryl has been an active member of WBN for over five years. She is a consultant with the #1 skincare brand in North America, Rodan + Fields. She loves being in a position to help women look their very best by using clinically proven, dermatologist-created skincare. She thrives in helping others learn and build their businesses.
Additionally, she is a Growth Marketing Specialist with C3. Her love of marketing developed when she was WBN's marketing chairperson for three years. She loves being a part of the strategic partnership for companies who are frustrated with the lack of results from their marketing.
Cheryl lives in Middletown with her husband and is the mother of four wonderful boys.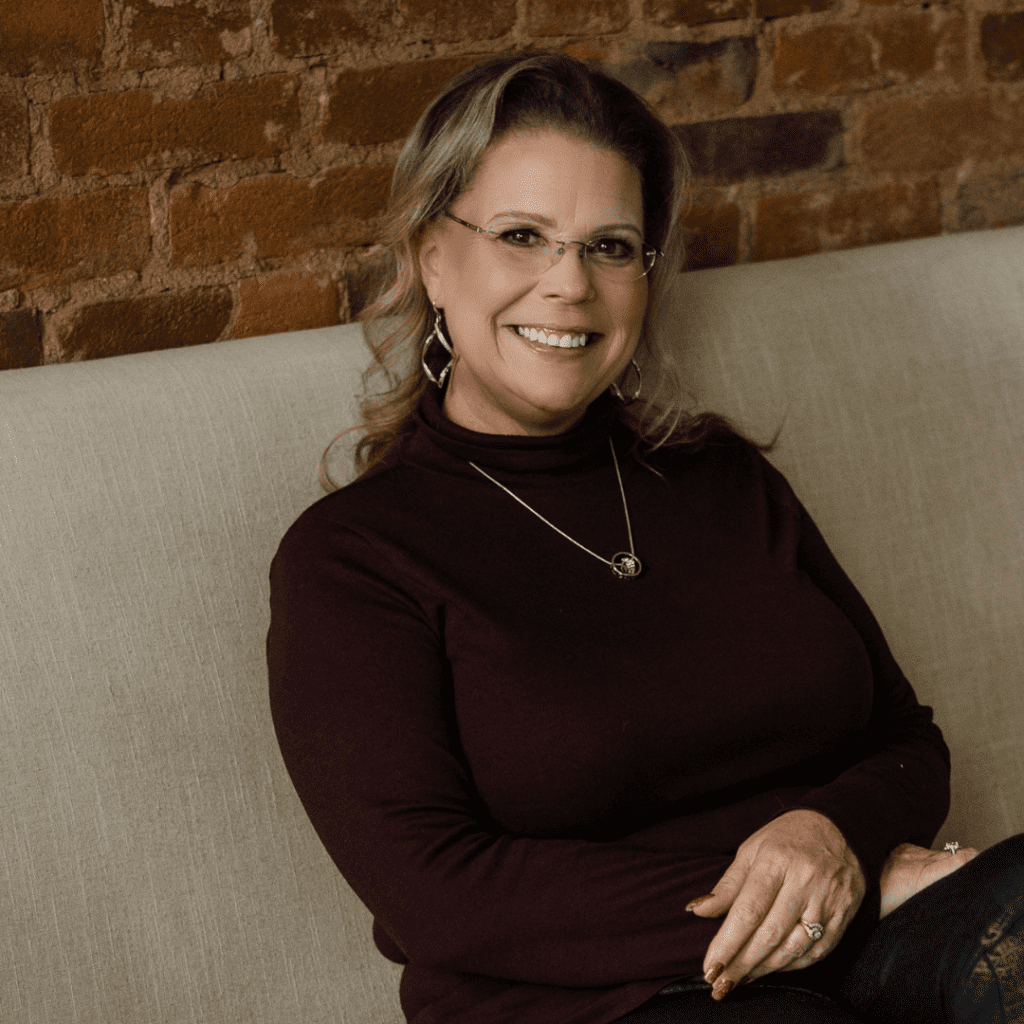 "Surround yourself with people who push you to do and be better. No drama or negativity, Just higher goals and higher motivation. Good times and positive energy. No jealousy or hate. Simply bringing out the absolute best in each other."
Owner & Certified Loan Signing Agent, Victory Closers
Michelle is a native to Frederick and has lived here her entire life. While living and working in her community she is given the opportunity to serve others through her work, knowing she makes a difference.
Michelle started her company, Victory Closers, in July of 2020. She is a professional and personable Certified Loan Signing Agent bringing value to her industry by providing clients with a positive, error-free experience. She specializes in real estate documents, having a strong understanding of both loan and title documents as well as settlement procedures – covering Carroll, Frederick, Howard, Montgomery, and Washington counties in Maryland.
Prior to Victory Closers, Michelle spent 7 years as a Marketing and Community Relations Manager for a large multi-state car wash and quick-lube company. Prior to that she had her own health and life insurance business.
Michelle has a strong passion for her community. She has been a member of the Rotary Club of Carroll Creek for 15 years. She has served in various roles in her club including; chairperson for the club's Ft. Detrick recognition program, board member, co-chair of their signature event, Frederick's Oktoberfest, volunteer coordinator for Frederick's Oktoberfest as well as Tour de Frederick. She has served on the board of directors for Girls on the Run of Mid Maryland. Michelle has volunteered for many, many organizations within the county and continues to do so.
Michelle enjoys hiking and biking with her best guy Wes and their dog Joker. She loves to travel and always has her suitcase packed and ready to 'hit the road'.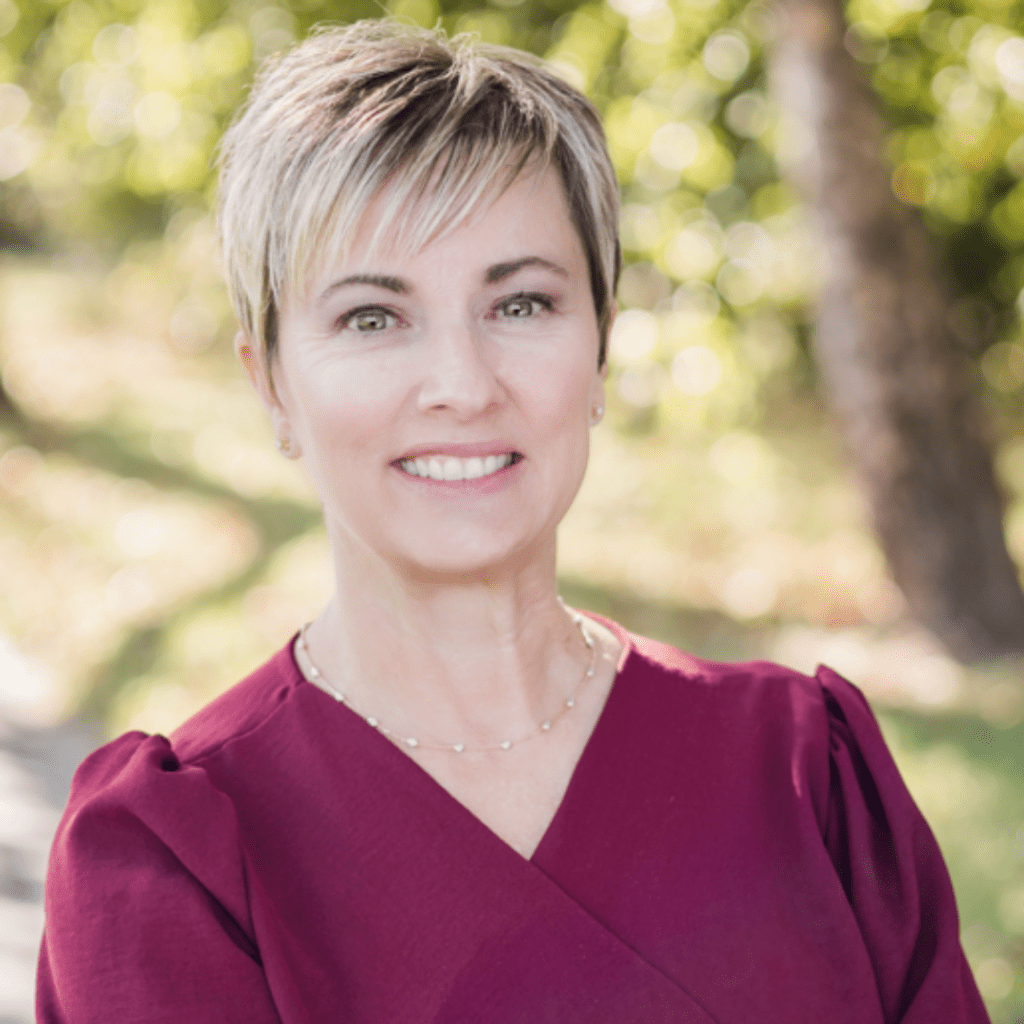 "Make the world a bit better or more beautiful because you have lived in it"
Owner & Chiropractor, Frederick Chiropractic Wellness Center
Dr. Deborah Morrone (generally known as "Dr. Deb") has been living and practicing at Frederick Chiropractic Wellness Center since 2002.
I had always planned on a career in healthcare, but chose Chiropractic because of its proactive, "whole person" approach to improving health, instead of focusing on managing symptoms and disease with medication and surgery. I noticed this personally when I first saw a chiropractor for a shoulder injury when I was in college. One of the "side effects" of my treatment was a significant improvement in headaches and migraines I had experienced since childhood.
I take pride in learning as much as possible about those who seek my help to improve their health and maintain a healthy lifestyle. I enjoy taking care of people of all ages, and getting to know as much about your unique concerns so we can work together to get and keep you as healthy and active as possible.   I am constantly studying current research and learning new healing techniques in order to provide the best advice and options to my patients. Many of my educational pursuits have been guided by my  personal experience with illness and injury, and learning how to get and keep myself healthy!  In addition to traditional chiropractic care, my favorite topics include anatomy and neurology, nutrition, rehabilitation, and stress management.  
I love working with people who take an active role in improving their health, and I firmly believe in a "team approach" to healthcare, collaborating with other members of your healthcare team to help you achieve your goals.
As a lifelong nerd, I enjoy reading and travelling to explore new ideas and places. I make a point of finding ways to combine my nerdy love of continuing education and volunteer work with travelling to interesting places.  One of these ways is my involvement with ChiroMission, Inc. helping to organize over a dozen trips bringing chiropractors and volunteers to the Dominican Republic, Haiti, and St. Vincent and the Grenadines, as well as raising funds for healthcare, education and housing there. I was also very fortunate to travel to Kenya in 2014 on behalf of the Fredericktowne Rotary to facilitate and oversee a water well project our club co-sponsored. I'm looking forward to using my experience to help grow WBN!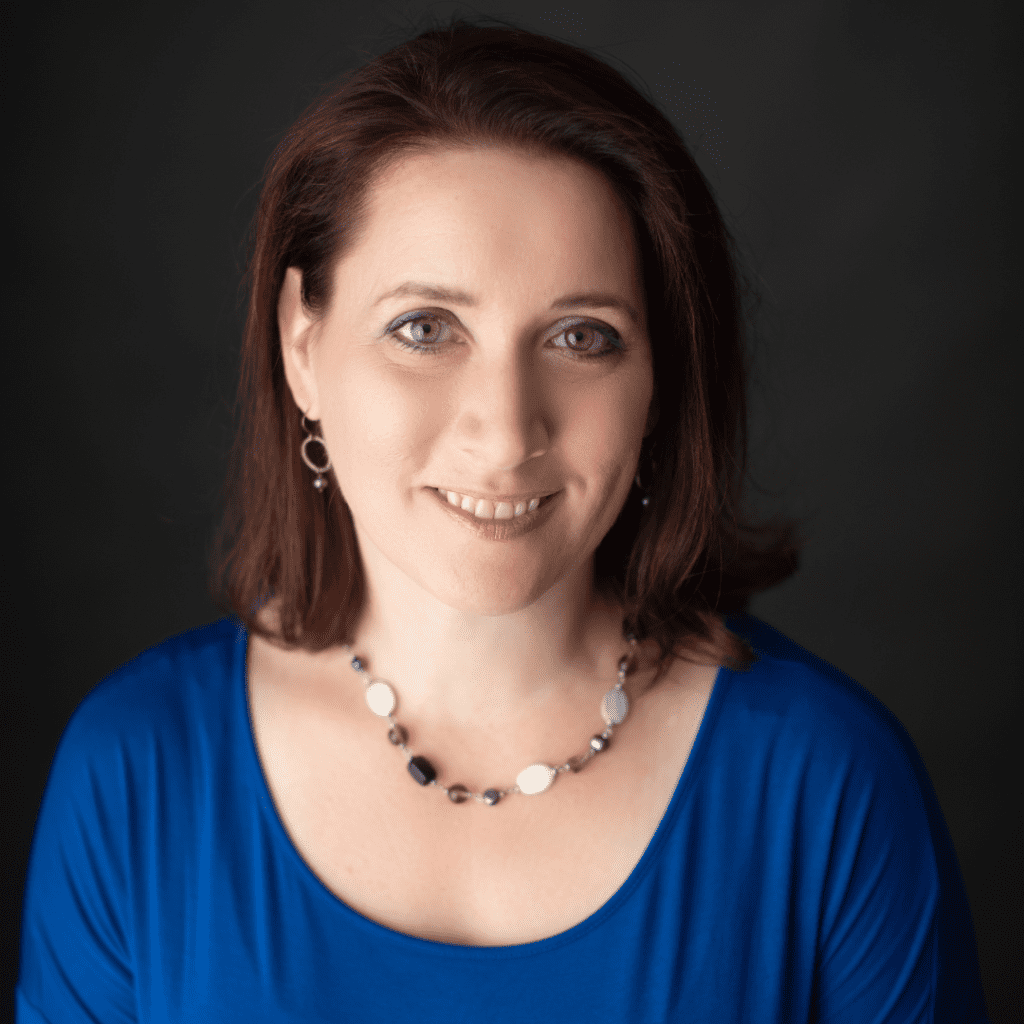 "They always say that time changes things, but you actually have to change them yourself."
Owner, Tripoint Administrative Services
Dawn is an 18-year resident of Walkersville, where she lives with her husband and their two sons.  Over the years, she has worked with several organizations in Frederick County to give back to the community.  She enjoys spending time in the beautiful outdoors that the Catoctin and surrounding mountains have to offer.
In 2017, Dawn launched Tripoint Administrative Services, an Administrative Services company.  While her professional background was in the insurance industry, Dawn has much experience in offering administrative support.  As an Administrative Coordinator, she works with networking organizations, as well as, Chambers of Commerce.  Tripoint Administrative Services is very excited to branch out to help more businesses meet and exceed their goals.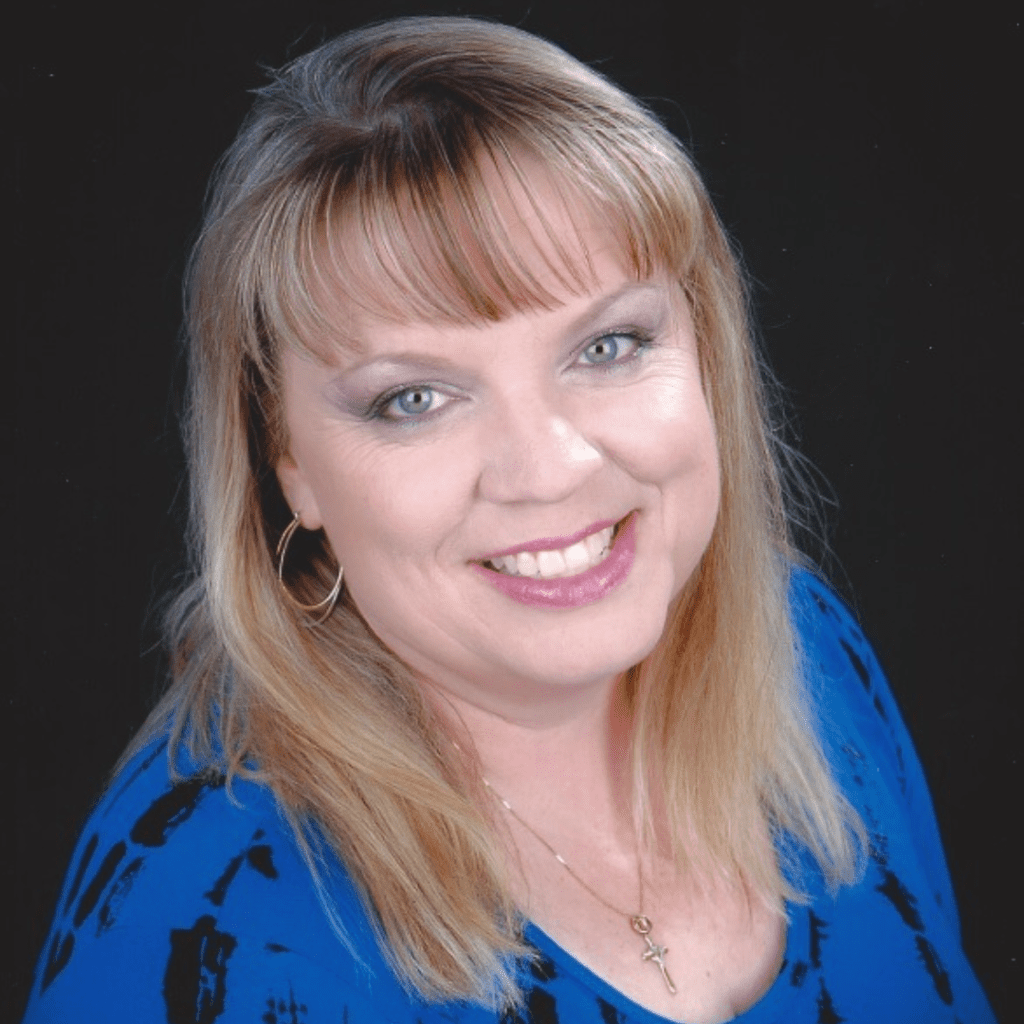 "Being a strong woman is very important to me. But doing it all on my own is not."
Financial Advisor with Hummingbird Wealth
As a single mother for 13 years, Laura learned the importance of taking control of her financial future.  After 25 years in the Banking Industry, she decided that it was time to share her knowledge with others.  In 2013 she followed her heart and became a Registered Investment Professional.
Laura takes a holistic approach when working with clients and develops a road map to pursue your goals.  Whether the goal involves building wealth through investing, planning for a comfortable retirement, or protecting your estate, she will listen to your goals and help develop and update the plan that works best for you.
Background, Education and Community Service
Financial Professional starting in 1998
Registered Investment Professional since 2013
Series 7, 66 and MD Life/Health Licenses
Associates Degree in Business Management
Member of Locust Grove Church of the Brethren
Member of the Glade Valley Lions Club
Member/Ambassador of the Frederick Chamber of Commerce
Member of the Women's Business Network of Frederick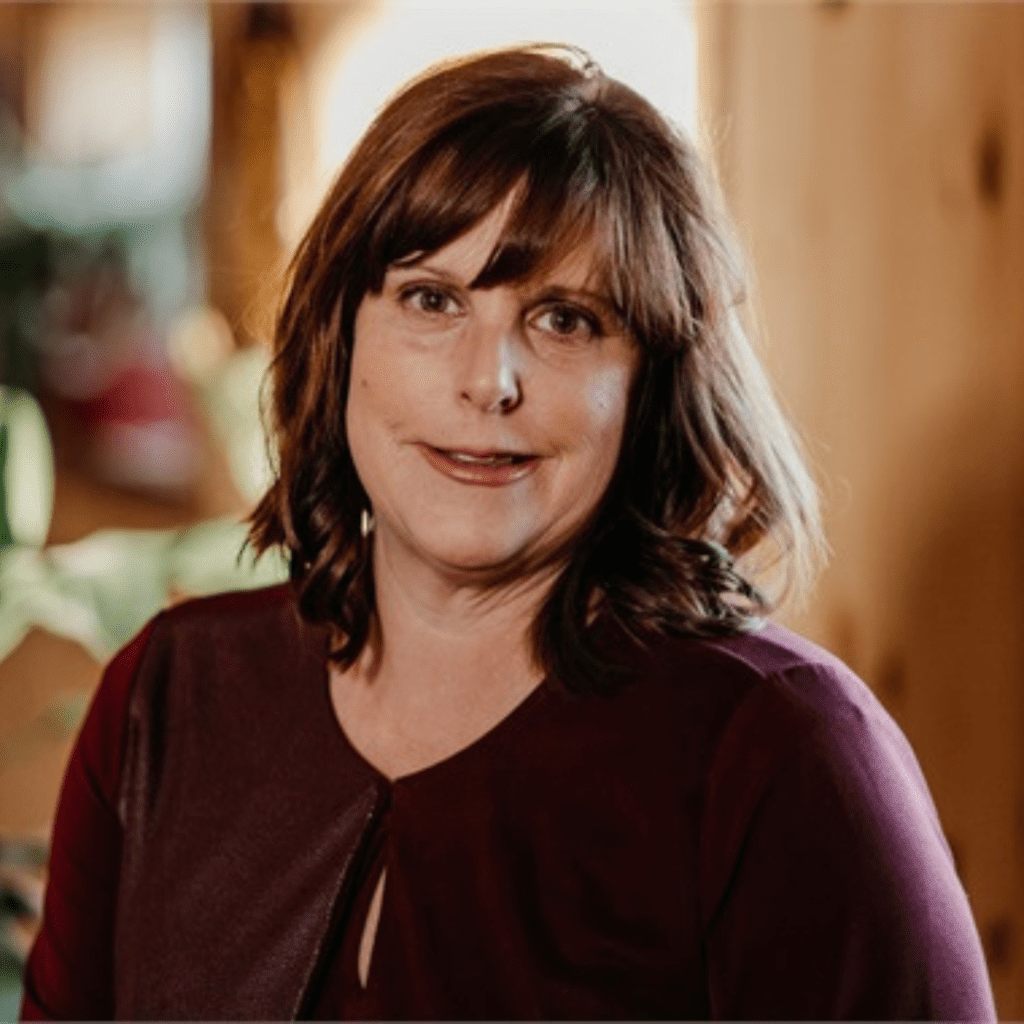 "No one can make you feel inferior without your consent."
Owner and Integrative Life Coach, Rise Ignited LLC
Kim is an entrepreneur who has a deep-rooted passion for helping others individually and collectively in community.  Through a mind, body, heart, and soul approach, Kim helps women ignite their rise to their higher selves. She helps those who feel imprisoned by trauma and pain understand their own empowered bio-individuality in a way that elevates them to the abundant, purpose-driven life they desire.
After experiencing and living her own "pain to purpose" journey, Kim gained the wisdom, resources, and tools to not only take back her health and life but now helps many others on their own resilient rise. 
Kim earned her Bachelor of Science degree in Sociology from Townson University. After graduating college, Kim became a Montgomery County police officer, where she later sustained an on-the-job injury and medically retired from the police department.  This path of chronic pain led her down a healing journey and a deep-rooted discovery of holistic and integrative wellness. 
Kim is a certified coach through the Institute for Integrative Nutrition.  She is also a Reiki practitioner and certified trauma-informed yoga teacher.  She helps others nourish, heal and thrive in all aspects of life.  Primarily offering services through one on one coaching, group programs, yoga, retreats, and speaking events.  Rooted in community, Kim is very active in community organizations, volunteer work, and giving back.  She also enjoys connecting others in our community and beyond.
Kim was raised in the area and currently resides in Frederick.
In her spare time, Kim enjoys cooking farm-to-table foods, gardening, working out, shopping at local farmers' markets, and being in nature.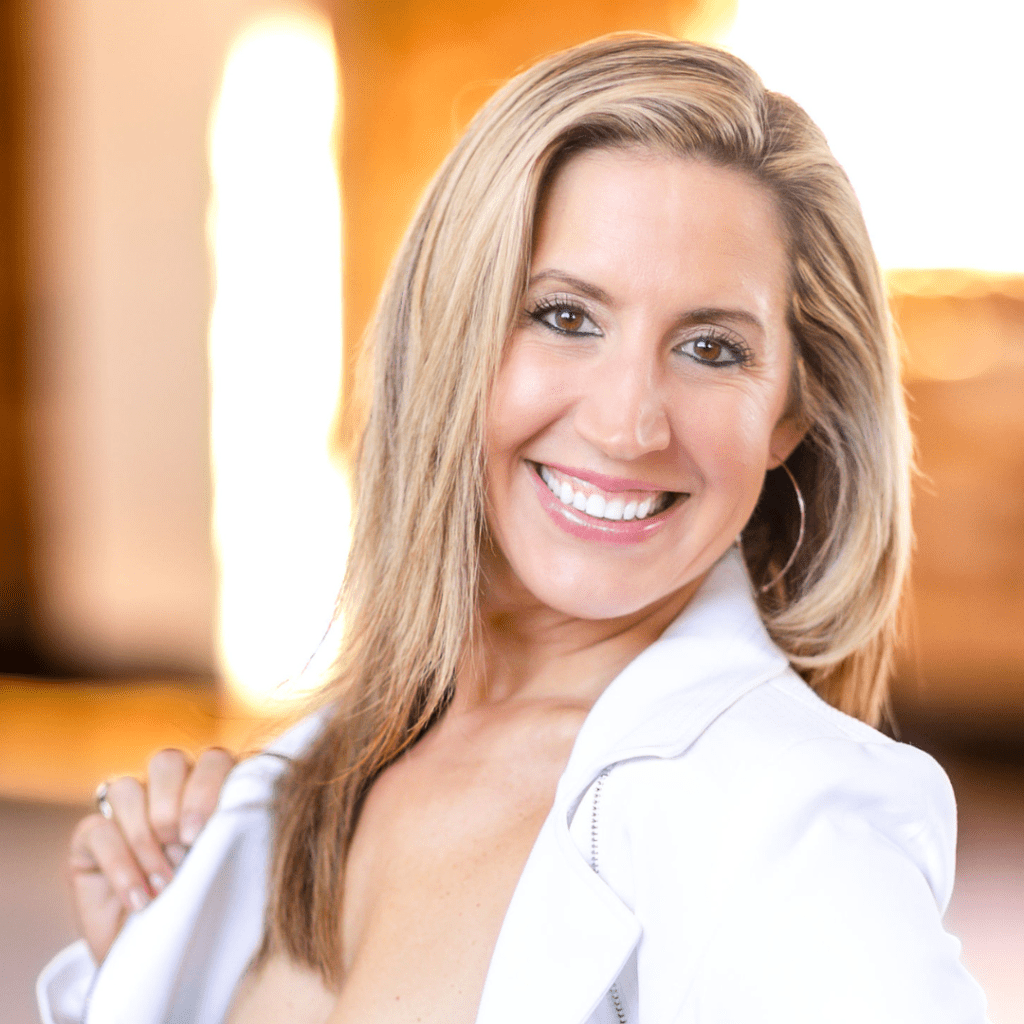 "And just as the Phoenix rose from the ashes, she too will rise. Returning from the flames, clothed in nothing but her strength, more beautiful than ever before."
Owner, Frederick Basket Company
Hi, my name is Lois Pruitt and I'm the owner of the Frederick Basket Co. Being from a small farm in Pennsylvania, I was taught self preservation and hard work at a young age. Since gaining ownership in 2016, we've grown in sales, staff, clients, and have opened a new corporate gifting production facility. Even as the self proclaimed "Boss Lady", the business would not be where it is without the work of my excellent staff to make a business dream come true. My goal is for the business to grow in clients over the coming years, and have a legacy brand for me and my family.
The success of my business would be nothing without the local community of Frederick. I want the  people to view The Frederick Basket Co. as a locally owned, woman owned business that has integrity and provides a small town feel with big results. We want to provide these big services to corporations and local businesses; Providing customers with respect, treating them as a friend and making the community better is my mantra.
When I'm not at work, I like to relax with my dog Milo and taste-test expired products from the store. Being a mother of two sons, Gage and Gavin and having my husband, Matt always keeps me busy.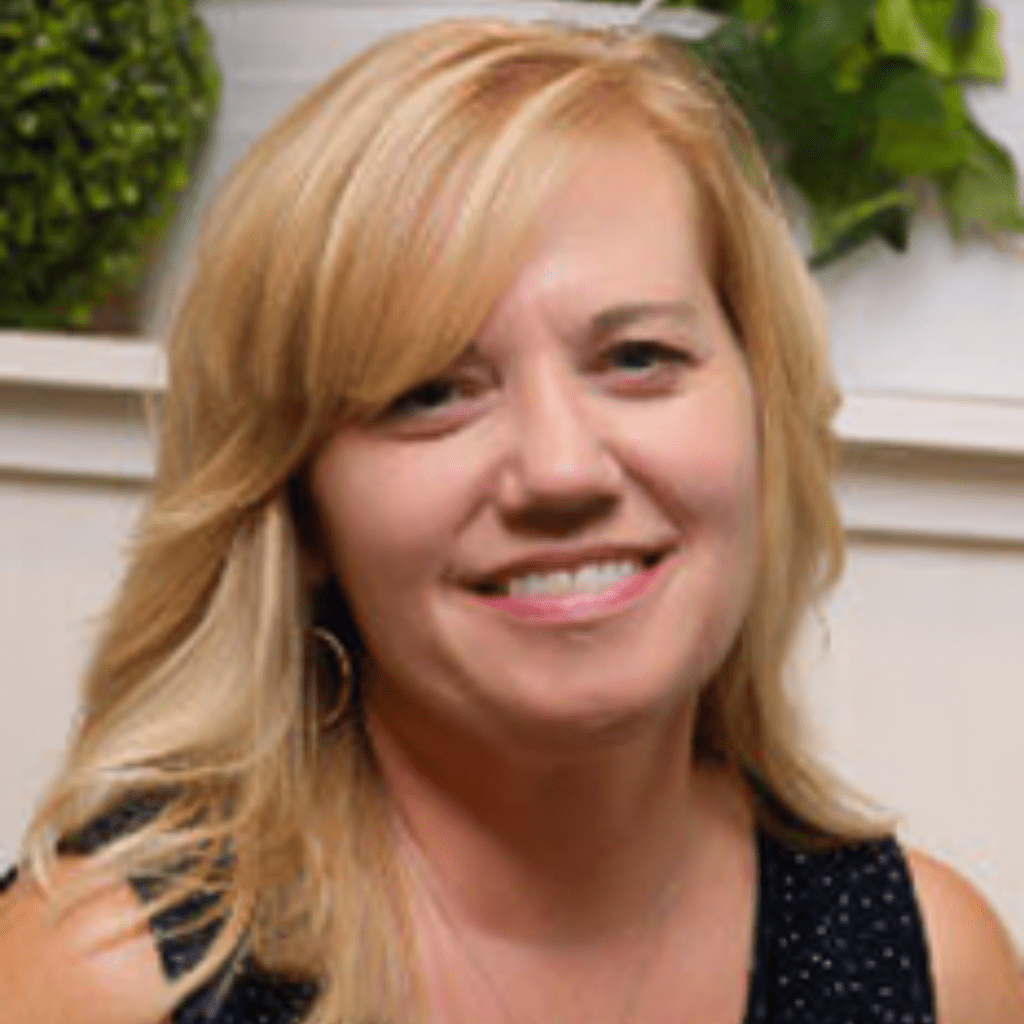 "If life is like a box of chocolates, I'll pair mine with a glass of wine."
Owner & Chief Growth Officer, C3
Casey, a Frederick native, is an Entrepreneur who's passionate about helping others. As a Growth Strategist and owner of C3, she challenges clients' thought processes and behaviors to improve the function and success of their business. Clients love her relatable approach and are inspired by her ability to imagine what could be.
Casey earned her Bachelor of Arts in Psychology and MBA from Argosy University, Washington, D.C., as well as her Masters in Health in Wellness Coaching from Maryland University of Integrative Health. Her education and diverse experience help her implement practical strategies to help businesses grow better so that they can make a bigger impact in their communities. 
Personally, Casey enjoys her self-proclaimed title of 'food critic' and enjoys different restaurant experiences as she travels around the world. You can always count on having a great discussion about restaurants to try and neuroplasticity – one of Casey's favorite topics!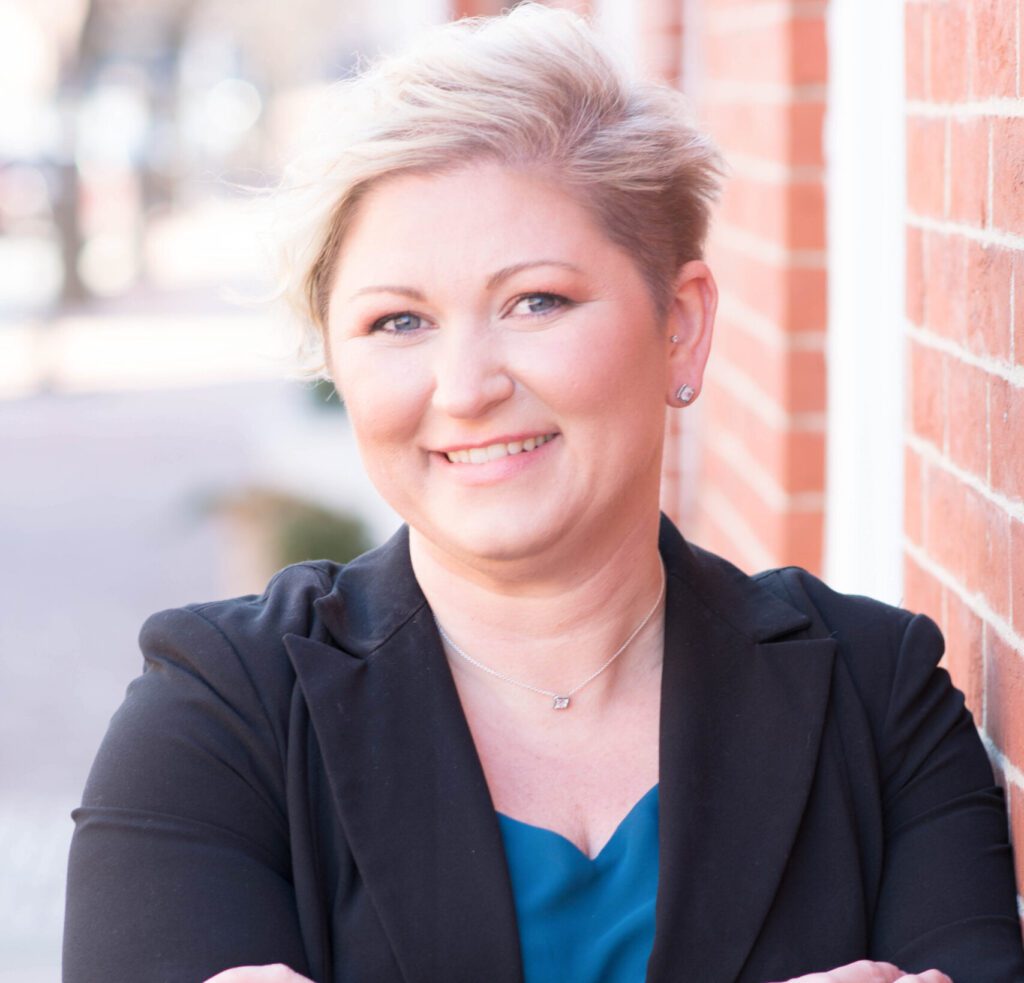 "Everything that is created begins in the mind."
Tina Brockett, MS, CNS, LDN
Owner & Integrative Clinical Nutritionist, Encompass Integrative Wellness
Christina Brockett (Tina), MS, CNS, LDN is a board-certified, licensed dietitian-nutritionist and founder of Encompass Integrative Wellness, LLC which is focused on providing personalized nutritional counseling and coaching services to optimize health, and where necessary, address dysfunction and disease. Her approach is rooted in the belief that everyone is different and therefore their strategies should be equally as unique. Tina works collaboratively with clients to understand their needs and help them develop real, sustainable change. In addition to her one-on-one work, Tina created the Real Integrative Institute which offers self-paced and facilitated nutritional classes designed to empower participants to live healthier lives.
Tina earned her Bachelor of Science in Finance and International Business from the University of Maryland as well as her Masters in Nutrition and Integrative Health from the Maryland University of Integrative Health. She is a professional member of the American Nutrition Association, a member of The Institute for Functional Medicine, and Vice-President of the Frederick County Healthcare Coalition.
Since relocating to the Frederick area in 1999, Tina embarked on different ways to give back to the community. She has worked with Justice and Recovery Advocates providing nutritional and integrative health programming for nearly 7 years, worked as a volunteer with Mission of Mercy as well as Team Hope, and most recently coordinated the Dig Pink event for Tuscarora High School to support The Side-Out Foundation.
In her spare time, Christina LOVES to play with food in her kitchen, finding ways to enhance existing or develop new recipes. In addition, you may also find her working out or reading a good book… you may say she has a bit of a book problem! During most of the year, however, weekends are spent traveling with her husband to watch her daughter play volleyball or visit her son at college.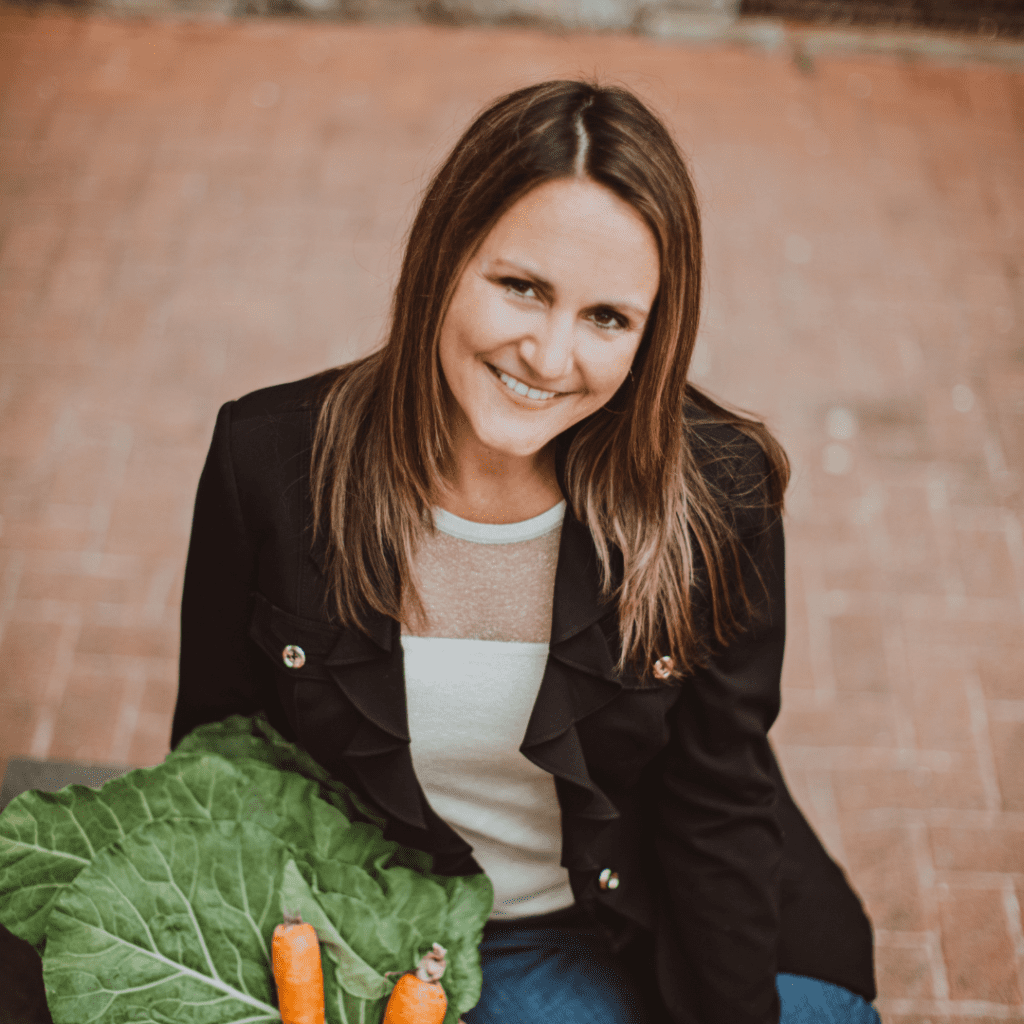 "A journey is a person in itself; no two are alike."